API 579 – Fitness for Service Evaluations
Call Us at 1-302-737-5370
Why should you use API-579 Fitness for Service Evaluations?
Determine if assets, such as pressure vessels, tanks, or piping are safe for continued operation after damage occurs or is identified. Damage that can be assessed includes local and general metal loss, hydrogen blistering, shell distortion, crack-like flaws, fire damage, dents, laminations, and more.
Fitness for service with confirm whether an asset requires repair or can be run as-is, potentially saving huge sums of your budget.
Determine remaining life of the asset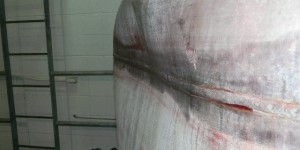 Our API-579 Fitness for Service Evaluation services include: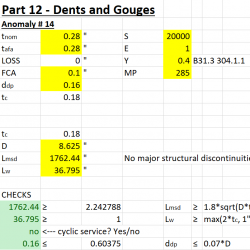 Visual Inspection and measurements
Non-destructive testing (NDT)
Level 1 and Level 2 computation-based assessment, with results fit for service or Level 3 assessment required
Level 3 finite element analysis modeling performed to determine fitness of asset
Recommend the best path forward to track or repair the issue
Equipment failures can cause loss of life, environmental incidents and property damage. Fitness for service assessments can determine the integrity of your equipment and help prevent failure.